You are here
Back to top
Cycling for Sustainable Cities (Urban and Industrial Environments) (Paperback)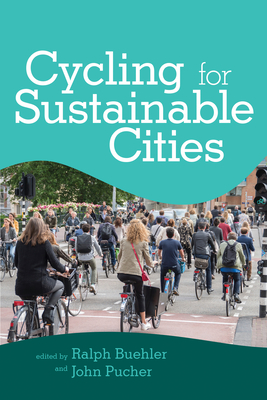 Description
---
How to make city cycling--the most sustainable form of urban transportation--safe, practical, and convenient for all cyclists.

Cycling is the most sustainable mode of urban transportation, practical for most short- and medium-distance trips--commuting to and from work or school, shopping, visiting friends, going to the doctor's office. It's good for your health, spares the environment a trip's worth of auto emissions, and is economical for both public and personal budgets. Cycling, with all its benefits, should not be reserved for the fit, the spandex-clad, and the daring. Cycling for Sustainable Cities shows how to make city cycling safe, practical, and convenient for all cyclists.
About the Author
---
Ralph Buehler is Associate Professor and Chair of Urban Affairs and Planning in the School of Public and International Affairs at Virginia Tech's Research Center. John Pucher is Professor Emeritus in the Urban Planning and Policy Development Program at Rutgers University's Edward J. Bloustein School of Planning and Public Policy, where he is also Research Associate at the Alan M. Voorhees Transportation Center. Buehler and Pucher are coeditors of City Cycling (MIT Press).