You are here
Back to top
Bicycle Engineering and Technology (Paperback)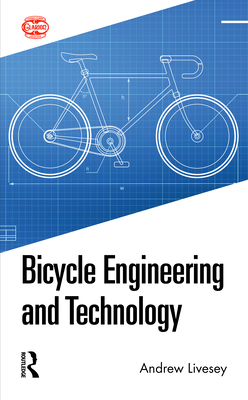 Description
---
Bicycle Engineering and Technology is a primer and technical introduction for anyone interested in bicycles, bicycling and the bicycle industry. With insight into how bicycles are made and operated, the book covers the engineering materials used for their manufacture and the technicalities of riding. It also discusses ways in which the enthusiast may wish to get involved in the business of working with these fantastic machines, which are now being aided with electrical power.
The bicycle is a significant factor in transportation around the world and is playing an increasingly crucial role in transport policy as we collectively become more environmentally conscious. To celebrate the importance of the bicycle on the world stage, a brief history is included along with a detailed timeline showing the development of the bicycle with major world events.
Previous knowledge of engineering or technology is not required to enjoy this text, as all technical terms are explained and a full glossary and lists of abbreviations are included. Whether you are a bicycling enthusiast, racer, student or bicycle professional, you will surely want to read it and keep it on your shelf as a handy reference.
About the Author
---
Andrew Livesey MA CEng is a lecturer in Engineering at Ashford College University Centre in Kent, England, when he is not riding his bicycle or building something in his garage. He is a member of London Clarion CC and Thanet RC, mixing social riding with charity events and club competitions--he describes himself as an all-round clubman. He also enjoys very fast motorcycles and high-performance cars. He has previously published with Routledge Basic Motorsport Engineering (2011), Advanced Motorsport Engineering (2012), The Repair of Vehicle Bodies, 7th Edition (2018) and Practical Motorsport Engineering (2018).