You are here
Back to top
The Lord of the Rings (Wood Box Edition) (CD-Audio)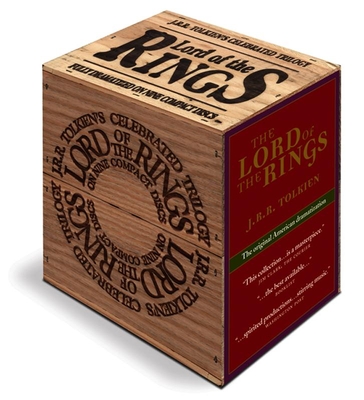 Description
---
The original American dramatization as broadcast on National Public Radio.

From the wonderful landscapes of the Shire and Lothlorien, to the stark and sunless land of Mordor, the courageous Hobbits pursue their quest, bearing the awesome Ring of Sauron, the Dark Lord! This epic trilogy takes up where The Hobbit leaves off, tracing the legend of the One Ring, found by Bilbo in the Goblin's cave, to its final destruction in the Crack of Doom.
Packaged in attractive wooden gift box.
About the Author
---
J.R.R. TOLKIEN has legions of devoted fans and is widely regarded as the father of fantasy literature. The Lord of the Rings trilogy and The Hobbit—both 20th century classics and perennial bestsellers—continue to provide the primary inspiration for today's fantasy authors.
Praise For…
---
. . . spirited productions . . . stirring music . . .
" . . . spirited productions . . . stirring music . . ."
—The Washington Post
"This collection . . . is a masterpiece."
—The Courier