You are here
Back to top
Peugeot Classic Bicycles 1945 to 1985 (Hardcover)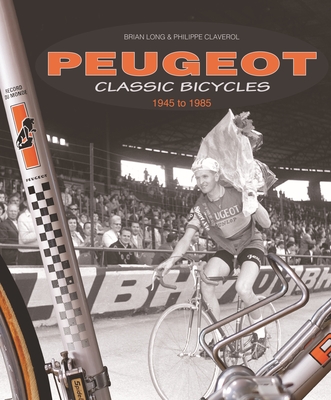 Description
---
Peugeot Classic Bicycles 1945 to 1985, written with the full co-operation of the factory, brings to life the golden era of Peugeot bicycles.

After a brief look at the company's pre-war days, the richly-illustrated pages focus on a period when the Peugeot name was synonymous with the Tour de France and racing, and brings the story up to date with coverage of later machines. Both road and race bikes are looked at in detail, with the book written in a fashion that makes it equally suitable for both reference and as a coffee table tome for the enthusiast.
About the Author
---
Born in Coventry, the heart of the British motor industry, Brian Long comes from a family with a proud heritage in the automotive and aviation fields. He trained as a mechanical engineer, and worked for a time at his father's garage. Brian became heavily involved in the classic car scene at 19, and says he turned to writing by accident. He has a long association with several major car manufacturers, is a member of the Society of Automotive Historians, and a member of the Guild of Motoring Writers. He now writes full-time and, since 1990, when his first book was released, he has had more than 80 titles published. Brian currently lives with his family in Chiba, in Japan, where they enjoy life with their Dobermann and Thoroughbred racehorse.
Philippe Claverol is a French enthusiast, currently residing in Paris. As a Citroen executive, having been President of Citroen Japan and Citroen Czechoslovakia, Philippe naturally has strong links with the factory, but his love of the automobile spurred him on to undertake this project - his first book - in his spare time.