You are here
Back to top
The Beatles Trivia Book (Paperback)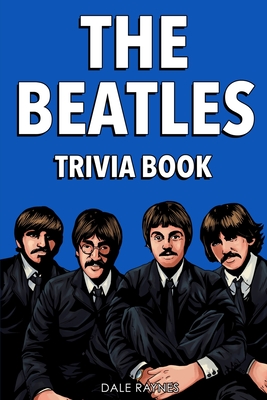 $12.88

Usually Ships in 1-5 Days
Description
---
Uncover The History & Facts - Special Launch Price
Widely regarded as the most famous band in music history, The Beatles are a household name known around the world. Offering themes and images of peace, love, self-discovery, and togetherness, The Beatles have built an everlasting fandom inspired by their music, creativity, and timeless relatability.
The Beatles dominated the international music scene for more than half of the 1960s, appealing to the youth and reflecting the social movements of the time. Their music has reached audiences of every generation for the past several decades. To help you connect-or perhaps reconnect-with the lives, music, and legacy of the band, this book covers interesting facts and highlights historical moments.
Use this book to test your knowledge with a round of trivia on various topics and perhaps review or gain new knowledge along the way. Whether you consider yourself a die-hard fan or are only faintly familiar with The Beatles, this book offers the opportunity to reinforce your knowledge of one of the most important bands in the history of popular music.
Let's see how much you know about The Beatles Get yours copy now