You are here
Back to top
The Complete Bearded Dragon Care Book (Paperback)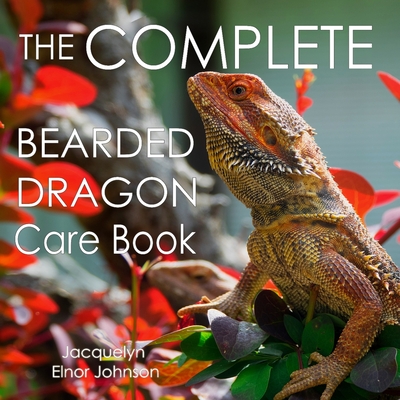 $14.99

Usually Ships in 1-5 Days
Description
---
The Essential Guide for Bearded Dragon Pet Owners
Bearded dragons are the true charmers of the reptile pet world.
Hardy, happy and easy-going, clean and very quiet, it's easy to see why they've become such popular pets
Beardies are interesting to meet and fun to know. They can also be fairly easy to care for if you know what you're doing, when, why and exactly how to do it.
Sadly, there's a lot of confusion among new owners about good bearded dragon care:
Should their tank be a bit warmer? A bit cooler?
Should their lights be on? Off? Does it matter?
And what is your pet trying to tell you, when they unfurl their impressive beard, or turn their nose up at dinner, or suddenly start twitching?
Is what they're doing normal? Or is it time to call the vet?
All this and much more is covered in this complete guide for new to intermediate beardie dragon owners to help them grow in pet knowledge, skills and confidence.
You'll find out:
How and where to buy the best, healthiest dragon.
How to set up their new home properly.
What to feed them and what they must never eat.
All the behaviours you're likely to see. How to understand what your pet is trying to tell you.
What to expect at each stage of your bearded dragon's life.
What's safe for your pet? What isn't?
How do you keep them healthy?
How long will they live?
Is it better to have two, so they keep each other company?
What are morphs? Hets? Dunners?
How to connect with the community of bearded dragon lovers.
And much more.
Many thousands of bearded dragons will be adopted as pets this year. Sadly, too many will die within months, simply because their owners didn't understand their pets' simple needs. This suffering is almost entirely preventable. All it takes is the right knowledge along with a smart pet care routine.
It's all thoroughly explained in this book. You'll learn everything you must do, starting even before you bring your new pet home. The result is worry-free pet ownership and a happy, healthy pet who enjoys a long and strong life.
Written in a friendly, casual style, you can dip into this book on a need-to-know basis. You'll find exactly the information you need when you need it with clear descriptions. Or read it cover-to-cover, if you want a deep dive into all things dragon
Suitable for adults, teens and older children, it's the must-have book for expectant, new or recent bearded dragon owners, or anyone who wants to join them