You are here
Back to top
A Friend Sails in on a Poem: Essays on Friendship, Freedom and Poetic Form (Paperback)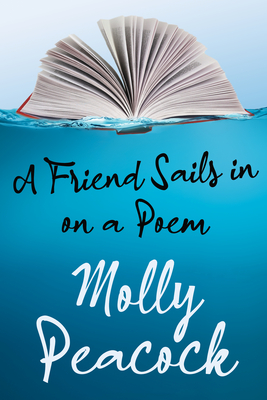 Description
---
Palimpsest Press and Molly Peacock are pleased to announce the forthcoming publication of A FRIEND SAILS IN ON A POEM, available for presale in Canada and the United States.
For the last forty-six years, the distinguished poets Molly Peacock and Phillis Levin have read and discussed nearly every poem they?ve written?an unparalleled friendship in poetry. Here Peacock traces the development of their ideas about poetry across their lifelong back-and-forth, quoting their poems, investigating their childhoods, personalities, writing habits, reading habits, and startling differences. She speculates about their challenges as they meet across seminar tables, kitchen tables, coffee, tea and restaurant tables from their twenties through their sixties and seventies. A Friend Sails in on a Poem offers a charming, psychologically wise, and metaphorically piquant look at navigating craft, creativity, and companionship. This is a book both for serious poets as well as for anyone who wants a deep dive into the impact of friendship on art itself.
About the Author
---
Molly Peacock is a poet, biographer, and memoirist. Her latest poetry collections are The Analyst and Cornucopia: New and Selected Poems from Biblioasis and W.W. Norton and Company. She is the founder of The Best Canadian Poetry series and the co-founder of Poetry in Motion on New York's subways and buses. Peacocks's poems have appeared in leading literary journals such as Poetry, The New Yorker, The Malahat Review, The Women's Review of Books, and Plume and are anthologized in The Oxford Book of American Poetry. She has also written two books about creativity in the lives of women artists: The Paper Garden and Flower Diary. Peacock lives in Toronto and teaches online for the Unterberg Poetry Center at the 92nd St Y.